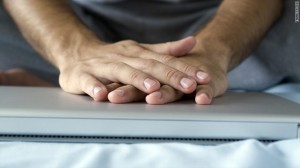 Happy Friday! We're finally coming up on a few consecutive days without rain. It's pretty much my favorite time of year (as well as "the allergy apocalypse," as my allergist noted this morning).
Our CNN column this week was, once again, thinly veiled self-berating: How, and Why, To Do a Facebook Detox. It's amazing how 40 minutes between deciding to go to bed and slamming my laptop closed can slip into the Facebook black hole. Apparently 1,200+ CNN readers agreed — enough to share the story on their walls, heh.
Tomorrow morning I'm speaking on a two-person panel at the ASJA (American Society of Journalists and Authors) conference about pitching health stories. It's all the way in Midtown West at 8:30, so I very much hope people show.
Hey, just for those of you keeping track at home:
Comments from spambots: 202
Comments from real people: 0.
#notwhining